Rugby Paris Sportifs
Le rugby est l'un des sports les plus rudes du monde, et gagne de plus en plus de la popularité autour du monde. Le rugby est un sport préféré dans l'Europe, l'Australie et la Nouvelle-Zélande, mais le sport croît aussi dans l'Afrique et l'Amérique du Sud. Un match de rugby est toujours rempli de tension, grâce à la technique, les tactiques et la puissance qui font partie du jeu. Vous pouvez rendre un match encore plus excitant en plaçant un pair. C'est possible sur l'ordinateur et sur le smartphone, pour que vous puissiez aussi tenter votre chance dans le stade ou dans le fauteuil.
---
Rugby Union
Le rugby à XV est la forme la plus populaire de rugby, avec quinze joueurs par équipe qui se jouent. Il y a tant de tournois sur lesquels vous pourrez parier, grâce à la popularité internationale du rugby XV. Les compétitions irlandaise, anglaise, française, australienne et de la Nouvelle-Zélande seront disponibles pour parier. Chaque quatre années, le Championnat du Monde sera disponible. Il y a aussi quelques tournois annuels, comme le Six Nations, le tournoi le plus important de l'hémisphère nord. Ce tournoi est disputé entre l'Angleterre, le Pays de Galles, l'Irlande, l'Ecosse, la France et l'Italie. The Rugby Championship a aussi lieu chaque année, et l'Argentine, l'Australie, la Nouvelle-Zélande et l'Afrique du Sud participent. Ce tournoi est le zénith du rugby de l'hémisphère sud. Pour les clubs, il y a le European Champions Cup, le Champions League du rugby.
Meilleurs bookmakers de 2023
Meilleurs bookmakers de 2023
Selon les avis et notes de nos experts de jeux de hasard et les commentaires de nos visiteurs, ceci sont les meilleurs bookmakers en ligne pour vos paris :
Bookmaker
Données de Base
Parier
Rugby League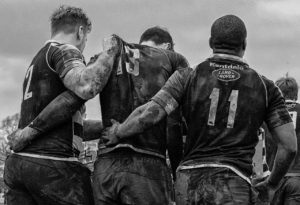 Le rugby à XIII est une autre forme du rugby, avec seulement treize joueurs par équipe et un autre système de jouer. Cette forme est populaire en Angleterre et en Australie, mais n'a pas beaucoup d'attention dans les autres pays qui jouent au rugby. Le NRL, la compétition australienne, et le Super League, la compétition anglaise, sont les compétitions les plus importantes. Il y a aussi le World Club Challenge, qui aura lieu chaque année. Cette coupe est disputée par le champion du NRL et le champion du Super League. Enfin, il y a encore le State of Origin en Australie. Des équipes avec des joueurs des provinces où le rugby à XIII est le populaire se battent chaque année dans ces séries. New South Wales et Queensland sont les provinces qui joueront, et ce petit tournoi est le zénith absolu du rugby à XIII.
Sortes de paris et stratégies
Vous aurez beaucoup de possibilités dans le rugby à XV et le rugby à XIII pour placer un pari. Il y a bien sûr le pari 1×2 classique, mais il y en a encore. Vous pouvez par exemple parier sur un carton rouge dans le match, qui gagnera une certaine mi-temps, quelle équipe gagnera les premiers points, et même si une équipe aura un score pair ou impair. Vous pouvez aussi prédire qui gagnera de grands tournois.
La stratégie la plus facile pour apprendre à parier sur le rugby est de regarder beaucoup de matches. Ainsi, vous aurez une meilleure vue de totale sur les meilleures équipes, quels styles de rugby ont le plus succès et quels joueurs ont un grand impact sur une équipe. Ainsi, vous pouvez tenir compte avec des remplaçants et des changements de tactique avant le match, mais aussi pendant le match.
Bookmakers
Pour vous introduire un peu dans l'assortiment de rugby que les bookmakers vous offrent, nous vous donnons une introduction courte sur trois bookmakers avec une belle offre de rugby.
Betway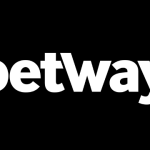 Betway vous offre des paris de rugby à XIII du Super League et du NRL. Côté rugby à XV, les Six Nations, le Champions Cup et le Championnat du Monde reçoivent beaucoup d'attention. Vous parierez pour chaque match qui gagnera, quelle sera la marge de la victoire, un score pair ou impair et plus. Ce qui est aussi spéciale est que vous pouvez parier sur la première phase statique du jeu dans le rugby à XV. Vous n'aurez pas tant de possibilités de parier chez le rugby à XIII, mais vous aurez plus de matches sur lesquels vous pourrez parier.
betFIRST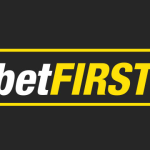 Vous aurez une offre énorme des paris de rugby à XII et rugby à XV chez betFIRST. Dans le NRL, vous aurez la possibilité de prédire qui deviendra champion, qui finira dans le top 8, quel joueur sera le meilleur joueur de la saison, et qui perdra le plus matches. Vous pouvez aussi parier sur la deuxième division du Super League, le RFL Championship. Façon rugby à XV, vous pourrez parier sur les compétitons de l'Irlande, l'Angleterre, la France et la compétition de l'hémisphère du sud.
---
Unibet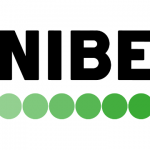 Unibet a une offre très large de matches de rugby à XV et de rugby à XII, mais l'offre est assez superficielle. Vous pouvez placer un pari classique 1×2 sur chaque match, mais vous n'aurez pas beaucoup d'autres options sauf parier avec un handicap pour une des équipes. Autrement, vous aurez plus de possibilités pour prédire des compétitions. Vous pouvez déjà parier sur qui va gagner le Championnat du Monde, et qui y gagnera son groupe. Vous pouvez aussi prédire le champion de chaque compétition nationale et le vainqueur du Champions Cup.