Gaming1 Casinos en Belgique
Gaming1 est un vrai développeur belge des jeux de casino. Ils ne développent pas seulement des jeux de casino, mais ils s'occupent aussi d'un autre aspect des casinos en ligne. Gaming1 offre une plate-forme, et des casinos et salles de jeux en ligne peuvent utiliser cette plate-forme pour améliorer leur site Web. Gaming1 offre aussi des conseils logistiques pour les sites Web des casinos en ligne. En outre, Gaming 1 exploite cinq casinos à l'étranger, et ils exploitent aussi deux casinos et plus de 30 salles de jeux en Belgique. Façon jeux de casino, Gaming1 est un synonyme pour des jeux de dés et des dice slots. Ces jeux ont percé comme des vrais hits dans le monde de casino, qui ont entièrement changés le monde des jeux de casino.
Jeux de casino de Gaming1
Gaming1 se concentre surtout sur des jeux de dés et des dice slots, mais ils ont récemment augmenté l'assortiment avec la roulette et le blackjack. En outre, il y a aussi des vraies machines à sous dans l'assortiment de Gaming1. Gaming1 offre quelque 100 jeux dans leur arsenal des jeux. Ces jeux sont adaptés aux appareils mobiles, pour que vous n'ayez pas de problèmes en jouant ces jeux sur votre smartphone ou tablette.
Les jeux de casino que Gaming1 offre tirent l'attention avec l'éventail large des thèmes. Des jeux avec des thèmes comme la mythologie grecque, le Rome ancien, des loups et d'autres animaux sont déjà développés. Les règles des jeux sont assez les mêmes, mais c'est normal : la plupart des jeux sont des jeux de dés. Les thèmes bien élaborés sont un bon remplacement pour les règles. Les détails sur l'arrière-plan et sur l'avant-plan vous donnent une très belle image à regarder pendant vous jouez.
Les meilleurs casinos en ligne de 2023
Meilleurs casinos en ligne de 2023
D'après les avis et évaluations de nos experts de casino et les visiteurs, voici les meilleurs casinos en ligne en Belgique pour le moment :
Casino
Données de Base
Bonus
Gaming1 machines à sous
Gaming1 développait surtout des jeux de dés, mais ils ont fait beaucoup de progrès façon dice slots et machines à sous. Innovation, plaisir de jeu et l'attraction visuelle sont de grandes parties des jeux. Nous donnons trois exemples des hits de Gaming1.
Fakir Dice Slot
Fakir Dice Slot vous offre non moins de 243 manières différentes de gagner un prix, et est disponible chez Casino777. Le symbole Wild vous donnera des prix supplémentaires en fonctionnant comme un joker. En outre, il y a aussi le symbole de Bonus. En roulant ce symbole au moins trois fois, vous recevrez huit spins gratuits et des pucks pour le jeu Fakir. Vous devez laisser tomber les pucks dans des boites dans le jeu Fakir. Vous recevez des tours gratuits additionnelles ou des Passing Wilds, dépendant de la boite. Des Passing Wilds sont des symboles Wild qui couvriront un rouleau entier.
Karak Forge
Karak Forge n'est pas seulement une machine à sous, mais aussi un jeu de cartes. Vous gagnerez des boosterpacks pendant le jeu, que vous pouvez jouer chez Circus.be. Des cartes avec des petits bonus différents se trouvent dans ces boosterpacks. Les petits bonus peuvent être par exemple des tours gratuits supplémentaires et des multiplicateurs de gain. Ces petits bonus sont utilisés dans le Battle of Cards, un jeu de bonus que vous activez en roulant au moins trois symboles de Bonus. En plus, il y a deux jeux highroller, dans lesquels vous recevrez de plus en plus boosterpacks et symboles de Bonus.
Hot Fever 2
Hot Fever 2 est la suite du dice slot très populaire Hot Fever, et est disponible chez Carousel. Vous aurez dix lignes sur lesquelles vous gagnerez un gain. Le symbole Wild fonctionne comme un joker, et vous donnera encore plus de prix. Le symbole Scatter vous paie des prix, n'importe où il se trouve sur les rouleaux. Encore plus : vous gagnerez 40 Super Games en roulant cinq symboles Scatter. Il est possible de gagner jusqu'à 10 € pendant les Super Games.
Gaming1 casinos en Belgique
Carousel
Carousel offre une bonne sélection de l'offre large des jeux de casino de Gaming1. Des amateurs des jeux de table de Gaming1 trouveront ce qu'ils cherchent chez Carousel : deux jeux différents de roulette et une version de blackjack sont offerts. Six dice slots différents sont disponibles, dont Fakir Dice Slot et Hot Fever 2. L'offre la plus grande des jeux de Gaming1 chez Carousel est chez les jeux de dés. Plus de dix jeux de dés de Gaming1 se trouvent dans l'assortiment. De grands noms comme Take It or Not, Spook Mansion et Walko Dice sont devenus de vrais favoris de la publique.
Circus.be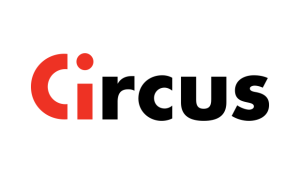 Gaming1 ne livre pas seulement des jeux de casino à Circus.be, mais ils exploitent aussi plus de 30 salles de jeux et livrent la plate-forme en ligne, avec de grand succès. Le site Web a l'air professionnelle et fonctionne excellemment. Le vrai blockbuster Karak Forge y est disponible. Sept des dix jeux de roulette de Gaming1 y sont offerts aussi. Blacjack Multihand est le seul jeu de blackjack de Gaming1 offre, mais ce jeu est devenu le préféré des joueurs. En outre Karak Forge, cinq autres machines à sous sont aussi offertes, dont Totem Jungle et The Five Raiders.
Casino777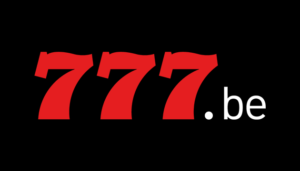 Casino777 est un des plus grands casinos en lignes belges, et leur site Web professionnel aussi est basé sur la plate-forme de Gaming1. Ce n'est pas la seule chose développée par Gaming1 que Casino777 offre. Fakir Dice Slot est un des dice slot les plus populaires dans l'assortiment de Casino777. En plus, il y a onze machines à sous qui font partie de l'assortiment, avec des thèmes divers. Par exemple, Kassius s'agit de l'ancien Rome, et Deal or No Deal est basé sur le programme de télévision éponyme. Deal or No Deal est aussi offert comme un jeu de dés, en outre quatorze autres jeux de dés de Gaming1.