iSoftBet Casinos en Belgique
iSoftBet est un développeur luxembourgeois des jeux de casino. Ces jeux sont offerts sur les sites Web et applications mobiles de vos casinos belges favoris. Le plus de 400 jeux qui sont développés par iSoftBet sont devenus des favoris du public en Belgique et d'autres pays, avec Basic Instinct et 24 comme quelques exemples. Ce qui distingue iSoftBet des autres développeurs sont les jeux spéciaux, basés sur des blockbusters. Il y a aussi un jackpot progressif dans beaucoup de leurs jeux. Un jackpot progressif veut dire que le jackpot devient plus grand si plus de joueurs placent un pari dans le jeu. Les jeux qui sont offerts sur des appareils mobiles sont optimalisés, pour qu'ils soient parfaitement jouables. Vous n'aurez pas de hic dans le jeu sur mobile.
Jeux de casino d'iSoftBet
iSoftBet est devenu l'un des plus grands joueurs sur le marché des jeux de casino. Cela n'étonne pas, vue la diversité des jeux qu'ils lancent. Il y a surtout une diversité large, et pas une diversité profonde, parce que iSoftBet développe presque seulement des machines à sous et des jeux de table. L'éventail des thème différents, de la savane africaine aux héros anciens et nouveaux de film, vous donnera chaque fois une expérience différente de jouer une machine à sous d'iSoftBet.
Les jeux de casino d'iSoftBet garantissent aussi beaucoup de plaisir, sans que les règles doivent être complexes. Cependant, chaque jeu a un set de règles assez différent, pour que les jeux ne deviennent pas ennuyeux. L'offre des jeux d'iSoftBet est un bon mélange des jeux assez simples avec les symboles Wild et symboles Scatter, comme The King, et des jeux avec des fonctions plus avancées comme des re-spins et des jackpots progressifs, comme Imperial Wealth.
Meilleurs casinos en ligne de 2023
Meilleurs casinos en ligne de 2023
D'après les avis et évaluations de nos experts de casino et les visiteurs, voici les meilleurs casinos en ligne en Belgique pour le moment :
Casino
Données de Base
Bonus
iSoftBet machines à sous
iSoftBet est connu pour ses machines à sous, et vue l'éventail des thèmes différents, ça n'étonne pas. Chaque machine à sous vous jouerez sera unique, parce que chaque jeu a des règles et thèmes uniques. Nous vous présentons trois des machines à sous d'iSoftBet les plus populaires en Belgique pour illustrer cela.
Hot Spin
Hot Spin est une machine à sous, que vous pouvez jouer chez Casino777, avec un petit twist. Vous gagnerez des prix en roulant des symboles côté à côté sur 20 lignes. En roulant trois symboles de bonus, vous lancez le jeu de bonus, dans lequel vous tournerez un rouleau. Puis, vous recevrez quinze spins gratuits, ajouté avec le bous que vous recevez sur le rouleau. Ces bonus sont par exemple des rouleaux remplis avec des symboles Wild et des gains garantis.
---
Eye of the Amulet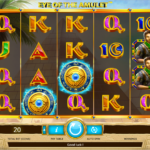 Eye of the Amulet est un dice slot qui vous emmène au désert égyptien. Vous cherchez des anciens trésors égyptiens dans le désert chez betFIRST. Vous y roulez aussi un rouleau de bonus, pour recevoir des bonus dans vos spins gratuits. En trouvant au moins trois amulettes, vous gagnerez jusqu'à 30 spins gratuits. Le rouleau de bonus vous donne entre autres des spins gratuits additionnels, des multiplicateurs de gain et plus de symboles Wild. Les tempêtes de sable vous aideront dans ce jeu. Ces tempêtes peuvent commencer par hasard avant chaque tour, et placeront des symboles Wild supplémentaires, des rouleaux Wild, des bonus et des lignes remplis avec le même symbole sur les rouleaux de jeu.
Paranormal Activity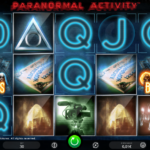 Paranormal Activity, base sur le film éponyme, vous donne 243 manières de gagner un prix. Vous pourrez bien frémir dans ce jeu, que vous découvrez chez Casino777, avec une atmosphère fantastique. Il y a aussi un rouleau de bonus, que vous pouvez tourner en roulant au moins trois symboles de Bonus. Vous trouverez un gain de jetons sur ce rouleau, ou un des options des spins gratuits. Les spins gratuits Paranormal continuent jusqu'à ce que vous acheviez cinq gains. Les gains sont multipliés jusqu'à cinq fois dans ces spins gratuits. Les spins gratuits Possessed vous donnent dix spins gratuits avec des rouleaux Wild, et des spins gratuits Demons vous donnent quinze spins gratuits avec le symbole de Démon. C'est un symbole Wild spéciale qui va changer des symboles alentour aux symboles Wild.
iSoftBet casinos en Belgique
Casino777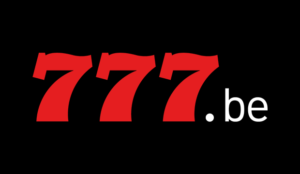 Vous trouverez l'offre la plus grande des machines à sous d'iSoftBet sur le marché belge chez Casino777. Avec des titres variés, comme 24 et Basic Instinct, mais aussi Cash Camel et Imperial Wealth, il y a quelque chose pour tous, si vous aime des machines à sous basées sur des films ou des machines à sous plus simples. Vous y trouverez aussi d'autres jeux d'iSoftBet. Vous aimez la roulette ? Vous trouverez trois jeux de roulette différents d'iSoftBet chez Casino777. Le vidéo poker est plus agréable pour vous ? Vous y trouverez sans doute ce que vous cherchez, avec plus de dix différentes sortes de jeux de vidéo poker d'iSoftBet.
betFIRST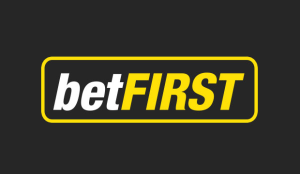 betFIRST est une option très bonne si vous aimez les jeux d'iSoftBet. Bien qu'il y a seulement trois dice slots, Million Dollar Respin, Eye of the Amulet et Basic Instinct, l'assortiment des autres jeux dépasse chaque autre casino belge. Il y a neuf jeux de roulette différents d'iSoftBet que betFIRST offre, dont Roulette 3D, Bonus Roulette et European Progressive Roulette. Vous y trouverez aussi la plus grande sélection des jeux de vidéo poker d'iSoftBet que vous trouverez en Belgique. Il y a 31 jeux de vidéo poker que vous pouvez jouer ici, avec une grande variété des jeux.
Circus.be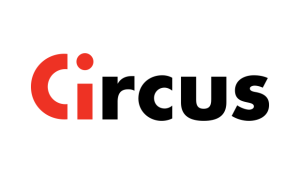 Vous aurez aussi une très belle offre des jeux d'iSoftBet chez Circus.be. Vous y trouverez les machines à sous les plus connues avec des thèmes très diverses. Des amateurs de l'esthétique chinoise peuvent tenter leur fortune dans Tree of Fortune, et des amis des animaux trouveront leurs animaux africaines favoris dans The King. Super Fast Hot Hot Respin est un jeu assez simple, mais cela ne rend pas ce jeu moins agréable que les autres machines à sous. En plus, il y a aussi deux variants de roulette, Roulette 3D et European Roulette Small Bets. Ceux qui aiment jouer aux cartes trouveront deux jeux de blackjack : Blackjack et Blackjack Multi Hand 3D.