NetEnt Casinos en Belgique
NetEnt est un développeur suédois des jeux de casinos. Ils en commençaient à 1996, sous le nom Net Entertainment. Ils ont changé leur nom à NetEnt à 2015. NetEnt est devenu d'une petite entreprise à un des plus grands développeurs du monde, avec plus de 200 clients. Leurs jeux sont devenus des favoris des publiques autour du monde, grâce à l'innovation que chaque jeu montre.
Il n'y a pas un moment ennuyeux dans les jeux de NetEnt. Grâce à l'intégration excellente pour des appareils mobiles, vous n'aurez pas de problème de jouer les jeux sur votre smartphone ou tablette. Beaucoup de jeux sont devenus des vrais classiques, que chaque joueur doit avoir joué, dans le plus de 20 ans que NetEnt est actif.
Jeux de casino de NetEnt
NetEnt a développé environ 200 jeux en totale. Les jeux offerts n'ennuieront pas, grâce à la grande variété des sortes de jeux. En outre les machines à sous, NetEnt offre aussi des jeux de table. Des variantes excellentes de la roulette, le blackjack et le vidéo poker font aussi partie de l'assortiment large des jeux de casino. En plus, NetEnt offre quatre expériences de casino en direct. Vous y trouverez le blackjack et la roulette.
NetEnt excelle surtout dans des machines à sous. Les jeux que NetEnt développait au début de leur existence sont assez simples, mais vous amuseront sans doute. Les jeux de NetEnt devenaient de plus en plus avancés, et ils sont devenus des hits mondiaux. Chaque jeu a son propre style de jouer. Il y a aussi un éventail large des thèmes, comme des chasses de trésor dans les jungles de l'Amérique centrale et l'ancien far west. En plus, il y a une grande variété des jeux plus simples et amusants, et des jeux avec plus d'options et règles. Les options additionnelles qui sont ajoutés sont bien expliquées, pour que vous ne serez perdu dans la forêt des règles.
Meilleurs casinos en ligne de 2023
D'après les avis et évaluations de nos experts de casino et les visiteurs, voici les meilleurs casinos en ligne en Belgique pour le moment :
Casino
Données de Base
Bonus
NetEnt machines à sous
L'innovation et l'ambiance sont centrales chez les machines à sous de NetEnt. Des jeux comme Gonzo's Quest et Starburst seront connus chez presque chaque joueur. En outre ces jeux, il y a aussi une série inspirée par des groupes de musique, comme Motörhead, et des films, comme Jumanjji et Planet of the Apes. Vous pourrez gagner encore plus de plaisir de jeu parce que les personnages des jeux sont reconnaissables. Nous vous présentons trois jeux iconiques.
Mega Fortune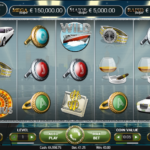 Mega Fortune s'agit de richesse, et vous pourrez aussi ramasser la richesse dans cette machine à sous qui est disponible chez Casino777. Vous essaierez de rouler au moins trois les mêmes symboles côté à côté sur 25 lignes. Des symboles Wild vous donneront des gains supplémentaires en fonctionnant comme un joker. Vous gagnerez des tours gratuits en roulant au moins trois symboles Scatter. En outre, il y a un jeu de bonus, dans lequel vous gagnerez des jetons et même un Mega jackpot, en roulant le rouleau de bonus. Ce jeu de bonus est activé en roulant au moins trois symboles de Bonus.
Berry Burst Max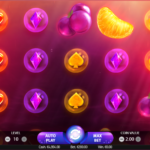 Berry Burst Max est une machine à sous avec un concept peu orthodoxe, qui est très bien réalisé. Vous gagnerez des prix avec des clusters au lieu des lignes gagnantes. Des clusters d'au moins six symboles sont récompensés avec un prix. Des symboles Wild rempliront un rouleau entier. Si vous gagnez un prix avec un symbole Wild, on roule de nouveau. Cela continue jusqu'à ce que vous n'ayez plus de re-spins. Berry Burst Max garantit des heures d'ambiances chez Golden Palace, où vous pouvez jouer ce jeu.
---
Hotline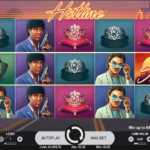 Hotline est une machine à sous qui est inspirée des années '80 et réalise ce thème excellement. L'atmosphère de jeu vous lance à l'âge de disco, et vous pouvez vous bien amuser avec une bande sonore funky chez Unibet, où Hotline est disponible. Vous essaierez de rouler des symboles Wild sur 30 lignes gagnantes dans des Hotlines. Ces Hotlines sont des lignes que vous devez sélectionner. Si vous roulez un symbole Wild dans un Hotline, ce symbole Wild remplira tout le rouleau. Puis, vous recevrez un re-spin dans lequel cet Expanded Wild reste sur sa place. Cela continue jusqu'à ce que vous ne gagniez plus de re-spin. Vous gagnez sept tours gratuits en roulant trois symboles Scatter.
NetEnt casinos en Belgique
Casino777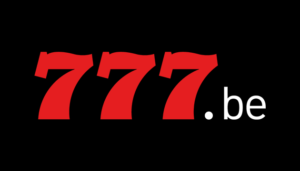 Casino777 a l'offre la plus grande des machines à sous de NetEnt en Belgique. Presque chaque machine à sous que NetEnt a développée est disponible. Vous ne vous ennuierez pas avec l'assortiment des jeux de NetEnt. Chaque jeu marche un peu différemment, vous donnant des heures de plaisir de jeu. Vous trouverez sans doute ce que vous cherchez chez Casino777, si vous aimez les classiques assez simples ou si vous aimez plus les jeux plus complexes. En utilisant des bonus, vous ramasserez un bel extra pour jouer ces jeux.
Circus.be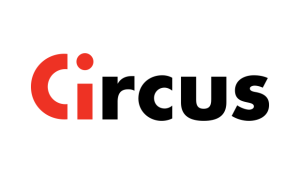 Il y a aussi une bonne sélection des machines à sous chez Circus.be, avec presque 150 machines à sous de NetEnt pour faire votre choix. Les machines à sous les plus populaires de NetEnt que vous jouerez chez Circus.be sont Butterfly Staxx, Cubic Fruits et Starburst, trois jeux avec un tas de fans. Des jeux basés sur la pop culture y sont omniprésents : Vikings (basé sur la série de télévision éponyme), Planet of the Apes, Motörhead et ScarFace sont de bons exemples. Des amateurs des jeux de casino en direct de NetEnt n'y trouveront pas leurs jeux favoris. Les jeux moins connus sont aussi disponibles. La méconnaissance de ces jeux ne veut pas dire que les jeux ne valent pas la peine, vu que chaque jeu est unique.
Unibet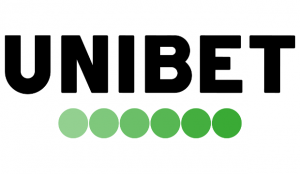 Unibet a presque 700 machines à sous dans leur assortiment, et une grande partie des machines à sous sont développées par NetEnt. Le choix vous n'y manque pas, avec plus de 100 machines à sous de NetEnt. Les grands hits comme Starburst, Gonzo's Quest et Jumanji sont disponibles chez Unibet. Le jeu qui lançait NetEnt comme une autorité des jeux de casino, Bloodsuckers, y est aussi disponible. L'assortiment des machines à sous est fréquemment élargi, et beaucoup de jeux de NetEnt sont aussi inclus.