Red Rake Gaming Casinos en Belgique
Red Rake Gaming est un développeur des jeux de casino qui assez nouveau. Ils sont actifs depuis 2011. Ils développaient de leur siège à Valencia, Espagne jusqu'à 2015 des jeux pour des 'social casinos', des casinos où tous les jeux sont joués gratuitement. Ils ont emporté ces expériences pour développer des jeux de casino pour des vrais casinos en ligne. Une équipe de plus de 40 développeurs réalisent ces jeux. Les jeux de casino de Red Rake Gaming sont offerts dans le Royaume Uni, l'Italie, l'Espagne, la Suède, la Belgique et depuis récemment le Portugal. Red Rake Gaming développe des jeux dans cinq catégories : des machines à sous, le vidéo poker, le vidéo bingo, le blackjack et la roulette.
Red Rake Gaming ne développe pas seulement des jeux de casino pour des casinos en ligne où ils sont actifs. Chaque année, ils présentent leurs jeux de casino sur des congrès différents. Ils coopèrent aussi avec des autres développeurs des jeux de casino et des logiciels de casino, pour améliorer leur assortiment des jeux.
Jeux de casino de Red Rake Gaming
Red Rake Gaming a jusqu'à maintenant développé 78 jeux de casino différents de chaque sorte. La plupart des jeux développés sont des machines à sous et des jeux de vidéo poker. Red Rake Gaming sait de leur expérience des 'social casinos' qu'il ne suffit pas d'avoir de bons jeux. C'est pourquoi ils offrent plus de possibilités dans leurs jeux pour leurs joueurs. Il est par exemple possible de revoir tous vos spins joués dans un replay. Ainsi, vous pourrez partager vos grands gains avec vos amis, et vous aurez aussi encore plus de soutien chez des problèmes techniques.
L'éventail large des thèmes, certainement façon machines à sous, vous donnera beaucoup de moments excitants dans les jeux de Red Rake Gaming. Chaque jeu a des règles un peu différentes dans de petits aspects. Il y a aura quelque chose pour tous, si vous voudriez jouer des machines à sous assez simples ou des machines à sous avec un tas de possibilités riantes.
Les meilleurs casinos en ligne de 2023
Meilleurs casinos en ligne de 2023
D'après les avis et évaluations de nos experts de casino et les visiteurs, voici les meilleurs casinos en ligne en Belgique pour le moment :
Casino
Données de Base
Bonus
Red Rake Gaming machines à sous
Les machines a sous de Red Rake Gaming garantissent des heures de plaisir de jeu, grâce à la grande variété des thèmes et règles. Nous vous présentons brièvement trois machines à sous, pour vous donner une idée de l'assortiment.
Jack O'Lantern vs The Headless Horseman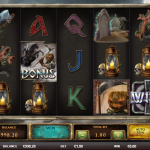 Vous aurez 30 lignes gagnantes dans Jack O'Lantern vs The Headless Horseman. Il y a un tas de fonctions qui vous donnent des prix supplémentaires dans cette machine à sous sinistre. Les symboles Horseman remplissent un rouleau entier et vont fonctionner comme des symboles Scatter si vous en roulerez au moins trois. Ils vont donc payer un prix n'importe où ils se trouvent. Des autres symboles changeront au symbole Jack si ce symbole se trouve entièrement sur le rouleau au milieu. Vous gagnerez jusqu'à 30 tours gratuits en roulant au moins trois symboles Bonus. Un symbole arbitraire recevra une fonction spéciale pendant les tours gratuits. Les symboles rempliront des rouleaux entiers et vont payer comme un symbole Scatter si vous roulerez ce symbole au moins trois fois pendant les tours gratuits.
Knights
Vous n'aurez que cinq lignes gagnantes dans Knights, mais cela ne nuit pas le plaisir du jeu. Vous gagnerez plus grâce aux symboles Wild, parce qu'ils fonctionneront comme joker. Il y a aussi un rouleau sixième optionnel, qui peut être activé et désactivé à tout moment. En roulant au moins trois symboles Scatter, vous serez accordé jusqu'à 40 tours gratuits. Les cavaliers vous aideront en devenant des symboles Wild pendant ces tours gratuits. Vous faites cela en roulant un cavalier sur chaque rouleau. Les armoiries de chaque cavalier sera montré sur le top de chaque rouleau pour indiquer quel cavalier est un symbole Wild. En plus, vous recevrez deux tours gratuits additionnels pour chaque fois que vous roulez encore au moins deux symboles Scatter.
Electric Sevens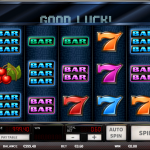 Il y a 30 lignes gagnantes sur lesquelles vous gagnerez des prix dans Electric Sevens. Ce jeu est tout au signe du symbole sept. Ce symbole aura quatre couleurs différents. Il est possible qu'un ou plus symboles sept portent de la tension électrique. Vous gagnerez dix tours gratuits en roulant trois symboles Bonus. Un quatrième rouleau qui portera seulement des symboles sept apparaîtra en haut des trois rouleaux pendant les tours gratuits. Chaque symbole sept qui se trouve dans le même ligne comme un symbole sept avec le même couleur et tension va changer les lignes aux symboles Wild horizontalement ou verticalement.
Red Rake Gaming casinos en Belgique
Casino777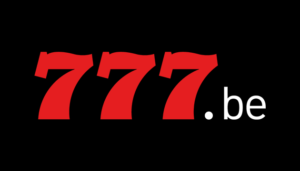 Vous retrouverez 23 machines à sous développées par Red Rake Gaming chez Casino777, ce qui compte pour environ deux tiers des machines à sous que Red Rake offre. Les plus grands hits que Red Rake a développé, comme Bonnie & Clyde, Knights et Marco Polo, sont disponibles chez Casino777. En outre une grande sélection des jeux de Red Rake que vous y pourrez découvrir, Casino777 offre aussi un tas de bonus et promotions pour que vous puissiez profiter optimalement de ces machines à sous. Vous recevrez par exemple un bonus d'un montant arbitraire entre 5 € et 100 € si vous créez un nouveau compte de joueur pour jouer les jeux de Red Rake. Ainsi, vous commencerez de jouer avec un beau portefeuille de bonus.
Golden Palace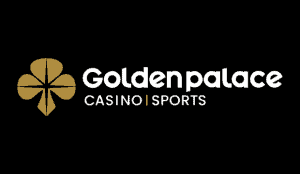 Golden Palace offre la plupart des jeux que Red Rake Gaming a développé. Un assortiment de 29 machines à sous, presque tous les machines à sous de Red Rake, et 19 jeux de vidéo poker sont prêts à découvrir. Chaque jeu de vidéo poker est un peu différent, grâce aux règles différentes. Grâce à cela, chaque jeu de vidéo poker et chaque autre jeu va vous amuser. Vous serez aussi récompensé pour jouer tous les jeux grâce au système de loyauté.